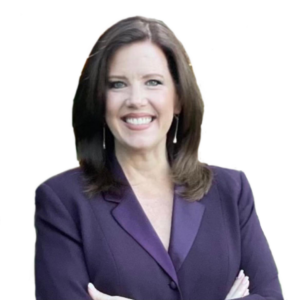 Celebrate life and you'll have a life worth celebrating! – Erin Ley
WorkLuv

The Amazon Number #1 Bestseller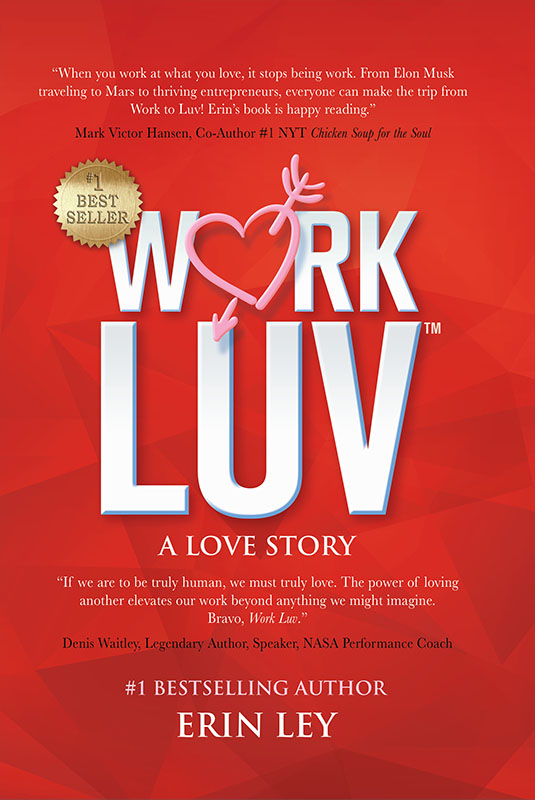 "I absolutely consider WorkLuv my 'go to' book when it comes to building communities that thrive. 
We are rebuilding our corporate culture after the pandemic, and WorkLuv points the way to a 21st century work community capable of greatness.
"We have no choice in the matter, if we are to be truly human we must truly love. The power of love elevates our work beyond what we might ever imagine. Bravo, WorkLuv."
-Denis Waitley, Legendary Author Speaker and World-Renowned Leader, Performance Coach at NASA
"When you work at what you love it won't seem like work. It can be a joy to your heart and soul. The launch story from Elon Musk about traveling to Mars examples the passion and rigors of being a successful entrepreneur so you can make the trip from Work to luv. Happy reading of Erin's book."
-Mark Victor Hansen, Co-Author Chicken Soup for the Soul 
"Ley has written one of those books that sneaks up and grabs your heart. Workluv is the first post pandemic book that matters."
-Loral Langemeier, The Millionaire Maker
Erin Ley's Workluv drives home the importance of regarding the people we work with and how vital it is to intentionally love them. This is the book we have been missing."
-Greg Reid, Award Winning, Author, Speaker, Filmmaker
"Workluv offers a wealth of understating and inspiration for anyone who works alongside other people. Every company and every employee should read this book today. The time to start loving is now."
-Don Green, Executive Director and CEO at The Napoleon Hill Foundation
"Workluv's simplicity is intentional and absolute genius. It would be easy to overlook Ley's clever style in telling her story. I read the book in one sitting, and it blew me away. I loved it."
-David Corbin, Best Selling WSJ and USA Today Author
 "WorkLuv just happens to be everything I want in a book: vividly drawn, highly-relatable characters, a plot line that sweeps you along, and a huge, forward-looking concept that makes you almost frantic to read more."
-Mitzi Perdue (Mrs. Frank Perdue), Author, Businesswoman, and Founder of Win This Fight, Stop Human Trafficking Now!
SEE WHAT OTHERS HAVE SAID
The Will to Live shares the personality factors which can make one a survivor. There are qualities within survivors which help them to exceed expectations and become our teachers and guides when we confront adversity. This book is filled with the hard-earned wisdom of a survivor. Erin Ley writes about cancer introducing itself to her and improving her life. I think it introduced Erin to herself and she liked whom she met and fought for her life. She became what I call a respant, a responsible participant, and not a patient, submissive sufferer. She shares the important lessons that one should never give up hope and always pay attention to the mind, heart and spirit, and to the possibilities which exist. I have learned that when mind, body and spirit work together in your life, they truly help you to heal your life and cure your disease.
The Will to Live is full of valuable information about how to cope with a cancer diagnosis and the treatments that follow, but Erin Ley's courageous, deeply personal account of her own experience as a cancer survivor is what makes this book unique. She tells her story calmly and with unflinching honesty. Erin's descriptions of her experiences are heartrending, but her unwavering determination to focus on her inner strength and optimism shine through every page. In The Will to Live, Erin speaks from her heart, and I feel that her story will move and inspire cancer patients, their families, and their friends.
Erin Ley's Maggie's in the Driver's Seat is a must-have for those of us with children. These creative and imaginative characters help parents to deliver great messages to our kids. This character-building book for children is priceless.
Erin Ley's Maggie's in the Driver's Seat invites the reader into an exciting adventure, while allowing them to explore character-building traits which are both invaluable and necessary for our children of today. Being a mother of three, I welcome any chance I get to share with my children stories of love, compassion, respect, and generosity. Thank you, Erin Ley, for forwarding this message through your heroine Maggie.
I will never forget my first conversation with Erin Ley! Every single time we talk she brings to me profound perspectives, immense knowledge, sincere compassion, a feeling of security and great joy! I look forward to our talks every single week – Erin has helped me face some of my deepest fears along this journey and she has been a vital part of my healing. She truly understands and I look forward to many long years of working with her through my current healing and continued growth in the future. Erin Ley is an Amazing woman and I sincerely believe the Holy Spirit's wisdom, love and compassion has been laid upon her and she is a gift to us!
Thank's so much Erin! You've really helped me a lot more in the span of 40 minutes than all the therapy sessions I have had in the previous 11 years of my life and that really means a lot to me!
Erin Ley's ever-popular Maggie the Magnificent stars in a brilliant character-building book for children. In Maggie Unmasks Planet Pumpkin, Maggie hosts a Halloween costume party and is surprised to discover that some of her guests refuse to take off their masks because they are afraid to show who they really are. Maggie saves the day and her self-conscious guests by turning the party into a celebration of self-esteem, individuality, and courage. I highly recommend this for children of all ages, and look forward to more Maggie the Magnificent books.